ASMi-52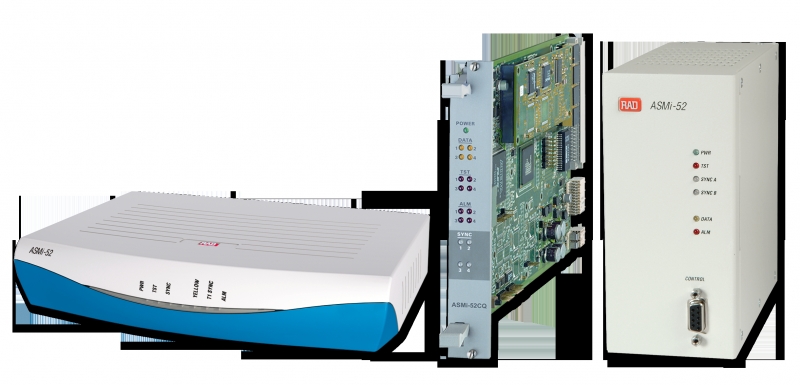 2/4 vadu SHDSL modems / multipleksors
---
Highlights
SHDSL modem for effective provisioning of TDM and Ethernet data services at rates of up to 4.6 Mbps
Ethernet and E1 or serial data services multiplexed over SHDSL
Operating range of up to 7.5 km (4.6 miles) on 26 AWG
Data rates between 64 kbps and 4608 kbps
Special rail-mount metal chassis for railways applications
MANAGEMENT AND SECURITY
Management operations can be performed using an ASCII terminal, a Telnet host, a web-based management application, or RADview. The latter is a Java-based, client-server, modular, scalable element
management system that provides secure configuration and fault management capabilities.
The terminal port supports a dial-up modem connection for remote management of ASMi-52 over telephone lines. SNMP management can be performed via a 10/100BaseT port or a dedicated E1/T1
timeslot. When ASMi-52 is ordered with only the 10/100BaseT port, it can be used to transfer both user and management data.
MONITORING AND DIAGNOSTICS
Comprehensive diagnostic capabilities include:
Real-time alarms to alert the user on fault conditions
V.54 local analog and remote digital loopbacks
SHDSL and E1/T1 statistics collection for 15-minute and 24-hour intervals.
BER test can be performed by the multiplexer units on each serial interface. The BERT generates and receives four different test patterns.
---
Citi produkti