MCD5000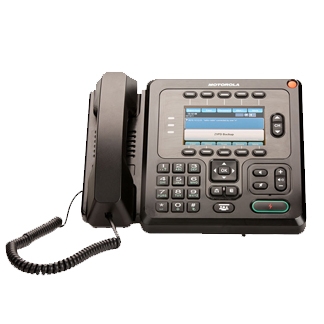 ---
Expand your communications with VoIP technology. Scalable from small operations to complex control centers and geographically disbursed operations, you can depend on the new modular MCD 5000 Deskset System with VoIP technology for your conventional and trunked communications. Whether used in dispatch environments, back-up sites, special events or call monitoring, you can easily expand communication capabilities throughout your organization using your IP network. This easy-to-deploy solution enables communications across your network when and where you need it most, increasing safety, awareness and coordination.
MCD 5000 DESKSET
A flexible desktop console, the MCD 5000 Deskset provides digital control for a variety of Motorola two-way radios, and can connect directly to a radio or over an IP network using the MCD 5000 Radio Gateway Unit (RGU). The MCD 5000 Deskset digital control link emulates the buttons and display of the connected radio and performs all the functions of the radio control head. And with a large and easy-to-read color LCD screen, intuitive layout and an adjustable viewing angle, the MCD 5000 Deskset is ergonomically designed for both occasional and constant everyday use.
MCD 5000 RADIO GATEWAY UNIT
Connect the MCD 5000 Deskset to radios over your IP network using the MCD 5000 RGU. The MCD 5000 Deskset allows users to dynamically switch between MCD 5000 RGUs, giving access to additional radios across the network and expanding communications. Each MCD 5000 RGU can connect up to four radios, and each MCD 5000 Deskset can connect to one channel at a time.
DESKSET AUDIO ACCESSORIES
With flexible communication options, you can use the handset, Push-To-Talk (PTT) switch and built-in condenser microphone, or add the optional headset, footswitch and desk microphone accessories for user convenience.
IP NETWORK
Take full advantage of VoIP technology and deploy the MCD 5000 Deskset when and where you need it on your IP network.
---
Citi produkti