Meie tooted
Sirvige meie toodete kataloogi
MIP5000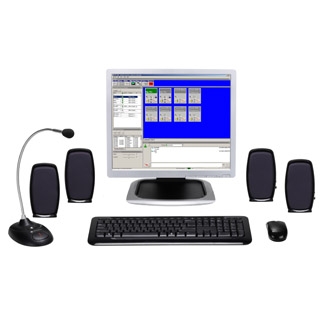 Flexible, affordable and reliable system communication
---
You need a flexible and affordable VoIP radio console solution to transmit dispatchquality voice over your existing multicastenabled Ethernet network. With the ability to connect up to 100 remote users and flexible licensing with 1, 4, 8, 12, 24 and 48 channel software options, the MIP 5000 VoIP Radio Console is designed to meet your requirements. You can connect up to 128 radio resources to the network and configure them in the Console System Database Manager (CSDM). Plus, save configuration files on each operator position to allow a dispatcher to access and control different combinations of radio resources (up to 48 at a time). The console system consists of two parts – a graphical user interface (GUI) and a radio gateway or gateways.
KEY FEATURES 
Fully featured to meet your needs, the MIP 5000 Console includes multi-select, all-points bulletin (APB) and single-button page capabilities.
For local and tone-controlled resources, DTMF decode and MDC 1200 inbound and outbound signaling is supported. MDC signaling features include PTT ID Alias, Emergency, Call Alert, Selective Call, Frequency Select and Radio Enable/ Disable, Voice Alert, Remote Monitor, Status Request, Repeater Enable/Disable and Manual RAC.
Mobile, digitally controlled resources mimic the control head functionality, including all buttons and display, for specific Motorola radios including the MOTOTRBO XPR 4550, XPR 5550 and APX™ 7500 Mobile. 
---
Muud tooted