Meie tooted
Sirvige meie toodete kataloogi
MTP3000 series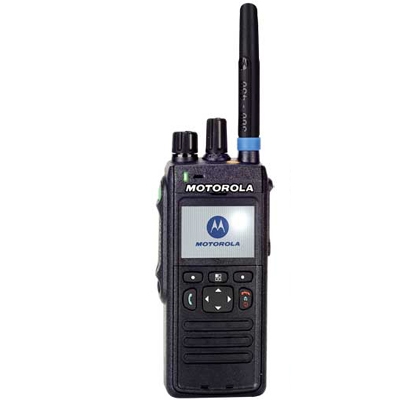 ---
The MTP3000 Series radios feature IP65, IP66 and IP67 for dust and water ingress protection, wideband support
for 350-470 MHz and 800 MHz, as well as an RFID hardware option.

The MTP3100 and MTP3150 are the entry level radios packing in all the TETRA essentials and providing an easy transition from analogue. The MTP3200 and MTP3250 add features such as Global Navigation Satellite System (GNSS), including BeiDou or Glonass, and secure Bluetooth for users who require a feature rich TETRA radio.
The MTP3500 and MTP3550 radios deliver fully featured radios for public safety and mission critical users with the addition of a man down sensor, vibrate alert and End-to-End Encryption (E2EE).
Technical Specifications
Frequency Band (MHz): 350-430
Transmitter RF Power: Class 3L (1.8W) and Class 4 (1W)
Receiver Static Sensitivity (dBm): -114 minimum, -116 typical
Receiver Dynamic Sensitivity (dBm): -105 minimum, -107 typical
Licensable features: GPS
Keypad: Full
Operating Temperature (°C): -30 to +60
Storage Temperature (°C): -40 to +85
Humidity: ETSI 300 019-1-7 Class 7.3E
Dust and Water: IP55 per IEC 60529
Shock, drop and vibration: ETSI 300 019-1-7 Class 5M3
Dimensions (mm): 124 x 53 x 33.5
Weight (g, typ): 273 (with standard battery and antenna)
|   | MTP3100 | MTP3150 | MTP3200 | MTP3250 | MTP3500 | MTP3550 |
| --- | --- | --- | --- | --- | --- | --- |
| Keypad | Simple | Full | Simple  | Full | Simple | Full |
| IP65/66/67 | + | + | + | + | + | + |
| Location Services |   |   | + | + | + | + |
| Bluetooth |   |   | + | + | + | + |
| Man Down |   |   |   |   | + | + |
| Vibrate Alert |   |   |   |   | + | + |
| End-to-End Encryption |   |   |   |   | + | + |
---
Muud tooted