Meie tooted
Sirvige meie toodete kataloogi
APX7500 Consolette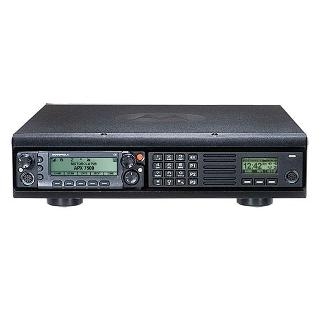 ---
The APX™ 7500 Consolette is the ideal complement to your dispatch console. It's the low cost, mid-power RF control station for the ASTRO®25 system when you want a wireless dispatch solution. Plus, you can use it as an emergency backup station when infrastructure is off-line or for wireless access to different system types for increased interoperability between agencies. Equipped with leading edge P25 Phase 2 TDMA technology and multiband interoperability, the APX™ 7500 consolette is the first choice for public safety and federal users.
Features
P25 Phase 2-TDMA 
Twice the voice capacity, allowing additional users on the system without the need for additional frequencies or infrastructure.

Multiband Interoperability 
Operates in any 2 frequency bands (700/800, VHF, UHF R1 and UHF R2) for seamless multiband interoperability.

Automatic Battery Revert 
Communicate 24x7 with the automatic battery revert that backs up to a DC source in the event of an AC power loss.

ACIM Wireless Interface 
Provides back-up dispatch functionality to trunked control stations when the console's link to the ASTRO 25 trunked system is lost

Multiple Interface Connections 
Offers the largest number of interface connections to a wide variety of consoles and desk sets

Unified Call List 
Consolidates all call lists underneath one unified list.

Mission Critical Design 
Innovative design that can be easily serviced or programmed without having to remove the lid and the robust metal housing assures extra durability.

Auxiliary Display 
Supports the following features and icons notifying users of the consolette status:
Clock
Volume Units Meter (VU)
Crosspatch Linking
Auxiliary Controls/VIP Activation
Over-the-air Audible TX Alert Tones

Encryption 
FIPS 140-2 Level 3 certified hardware encryption provides tamperproof security to ensure the highest level of secure communications.

UL Specifications 
Certified and tested to UL (Underwriters Laboratory) specifications.

Intelligent Lighting 
Intelligent lighting provides information at a glance by using color to notify the user of the radio mode, potential emergencies, or specific events.

Text Messaging 
Efficiently send and receive free-form or canned text messages to and from subscribers or dispatch operators.
---
Muud tooted