MTP6000 series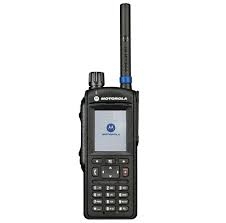 ---
The MTP6000 TETRA radio series have been created to drive safer, smarter and faster frontline operations. This family of radios addresses diverse end-user needs and delivers assured communications through industry leading audio and coverage performance.
Simplifying evidence gathering, the MTP6750 features an integrated 5MP camera. Complementing its evidential image capture capability is our Photograph and Intelligence Communication System (PICS) - a mission-critical image management solution.
The MTP6000 series is hardware-ready for TETRA Enhanced Data Service (TEDS), offering a secure investment for organisations seeking to improve efficiency by harnessing mission-critical data services.
Features of MTP6650 / MTP6750
Communications Lifeline
With best-in-class receiver sensitivity, operational range can be extended by up to 14%. With 2W audio through the loudspeaker as well as through the IMPRES remote speaker microphone, you can benefit from loud, clear and undistorted audio to ensure reliable communication.
Mission-critical Design
Frontline personnel need to trust their equipment. To ensure ruggedness our radios meet and exceed stringent MIL-SPEC test standards in addition to meeting the requirements of ETSI mechanical tests. In addition to optimized ergonomics, the MTP6000 series is IP67 compliant meaning it will continue to operate even after being submerged in water.
Harness Intelligence
Instantly share intelligence with frontline officers through TEDS data connectivity, flexible Bluetooth v2.1 wireless technology or using the micro SD card for multimedia content storage
Automate the Backoffice
Simply dock the radio in its charging cradle to seamlessly share evidential images and mission briefings between the radio and backoffice systems.
Shorten the learning curve
Minimise training needs with familiar, easy to use IMPRES accessories that integrate seamlessly into your operational environment with automatically optimised audio profile settings
Difference
MTP6750 has one distinguished feature - Capture of evidence
Empowering frontline officers to capture evidence can be operationally vital. With the integrated 5MP camera and Digital Fingerprint authentication technology, frontline operatives can secure mission-critical photographic evidence and intelligence.
Technical specifications:
Frequency Band (MHz): 350-470

Transmitter RF Power: Class 3L (1.8W) and Class 4 (1W)

Receiver Static Sensitivity (dBm): -114 minimum, -116 typical

Receiver Dynamic Sensitivity (dBm): -105 minimum, -107 typical

Licensable features: GPS, Bluetooth, Digital Fingerprint

Operating Temperature (°C): -30 to +60

Storage Temperature (°C): -40 to +85

Humidity: ETSI 300 019-1-7 Class 7.3E

Dust and Water: IP67 and IP65 per IEC 60529

Shock, drop and vibration: ETSI 300 019-1-7 Class 5M3

Dimensions (mm): 132 x 59 x 34

Weight (g, typ): 292 (MTP6550 with standard battery and antenna)

Additonal Storage: Micro SD card (up to 32GB additional capacity) - not available on models that support hardware-based End to End Encryption

Camera: 5MP, Auto Focus, Built-in LED Flash
---
Citi produkti