Airmux-400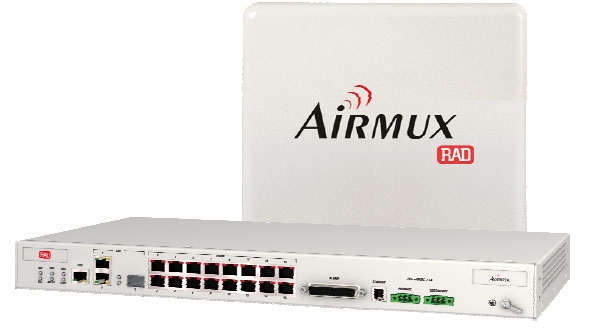 Platjoslas bezvadu multipleksors
---
Airmux-400 is a carrier-class, cost-effective multiple point-to-point broadband wireless transmission device. It combines legacy TDM and Ethernet services for transmission over 2.3 to 2.5 GHz, 3.5 licensed and 4.8 to 5.9 GHz bands, and is suitable for deployment in FCC, IC and ETSI-regulated countries.
Airmux-400 offers high throughput,  range and robustness at a competitive price for the global markets of cellular backhaul, WiMAX and ISP backhaul, broadband access, large private and government networks. Airmux-400P is a new product supporting the following additional features:
250 Mbps aggregate throughout (Ethernet service only)
AES 256 (via software license key).
Airmux-400P operates at maximum 40 km range.
In addition to Airmux-400 and Airmux-400P, the Airmux-400L model is available as a cost-effective solution for backhaul and access application with Ethernet and TDM throughput of up to 200 Mbps. Airmux-400LC is available as a low-cost solution replacing previous Airmux-200 family, while offering Airmux-400 capabilities. Airmux-400LC supports Ethernet and TDM throughput up to 50 Mbps.
All types of Airmux-400 ODUs can be ordered with optional anti-salt coating for installation in harsh marine environment. Airmux is a complimentary addition to RAD's Service Assured Access & Service
Assured Networking solutions. The portfolio combines extensive support for legacy services with future-proof Ethernet capabilities to address the challenges faced by utilities, transportation networks, carriers, and mobile operators in migrating to next-generation networks and services with flexibility, efficiency and carrier-class reliability.
ARCHITECTURE
Airmux multiplexers consist of a mast- or wall-mountable outdoor unit (ODU), an optional external antenna and an indoor unit (IDU) with redundant DC power supplies.
MANAGEMENT AND SECURITY
A single SNMP-based network management application (Airmux Manager) is used to control multiple Airmux-400 links as a unified network. Airmux is compatible with SNMP v1 and SNMP v3.
RADview, RAD's SNMP-based management software provides access to the Airmux Manager via its topology map.
The Airmux Manager Spectrum View utility is an RF survey tool enabling the link installation prior to full link service activation. It provides comprehensive and clear spectral measurement information for
easier installations. 
---
Citi produkti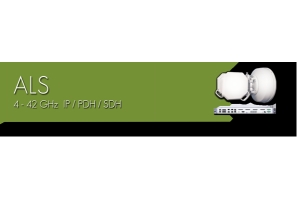 ALS series
4-42 GHz IP / SDH / PDH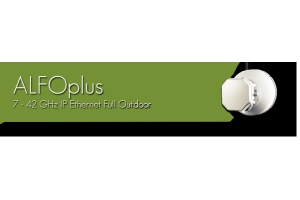 ALFOplus series
7-42 GHz IP ārējais Ethernet