MTS4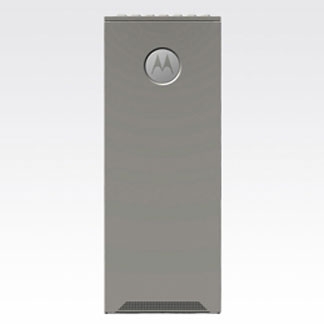 Izturīga un neizsmeļama TETRA bāzes stācija
---
Smaller, lighter and even more versatile than its predecessor, the MTS 4 is a high performance base station with improved power efficiency and lower operating costs.
The compact MTS 4 sets new standards for high capacity, high redundancy base stations while ensuring site acquisition and installation costs are as low as possible.
Reduced site acquisition costs through fewer antenna site requirements
Reduced installation costs due to more compact and flexible design
Reduced site operation costs through fewer site visits and lower maintenance
MTS 4 fully complies with the new ROHS directive
Features
High Capacity and High Redundancy 
 
MTS 4 is a powerful and extremely flexible base station with a range of cutting edge features for versatile installation and ultimate control.
Supports a wide range of RFDS configurations with up to 3 receivers per carrier and duplexed or non-duplexed receive/transmit antennas
Up to 8 carriers can be combined with just one Rx/Tx antenna
Full redundancy option with site controller and base radio
MTS 4 supports hybrid combiners, manual and auto tune cavity combiners
Required battery capacity and heat dissipation is low due to excellent power efficiency and with two strong battery chargers, power supply costs are kept to an absolute minimum
The 10 Watt configuration is extremely power efficient. Equipped with low noise fans, MTS 4 is fully operational up to 60°C at any power level up to 25 Watts after combining or 40 Watts without transmit combining
Supports both cost efficient X.21 and E1 infrastructure links


Designed for Reliability and Easy Maintenance 
Featuring the latest power-efficient technology, MTS 4 offers supreme reliability plus excellent access for easy servicing.

Totally Secure...Day and Night 
No need to worry about theft or vandalism. MTS 4 includes the latest security features for total peace of mind.
External alarm interface supports 15 alarm inputs and 2 external control outputs
Lockable door equipped with standard alarm contacts – an effective intrusion detection system
---
Citi produkti