On April 13, DAN Communications participated in Fortinet's event for partners Partner Sync Baltics. This event is aimed to be an annual Baltic-level event, during which Fortinet invites special keynote speakers, informs about product news and updates regarding their partner program "Engage", and gives overall insights into Cyber Security trends. This year the event was held in Riga, as it geographically is located in the center of the three Baltic states.
During the evening a Partner award ceremony also took place with various nominations. We are honored to announce that DAN Communications has been awarded Fortinet Partner Award in the category Distributor of the year 2022, Baltics.
This award is particularly important by the fact that 2023 is one year shy of 20 years since DAN Communications started cooperation with Fortinet, currently the world's leading cybersecurity solutions provider.
"Partnership with Fortinet started almost 20 years ago, when we were looking for a new vendor in our cyber security portfolio. We came across Fortinet, which back then was in a start-up phase. Over the years together with Fortinet we have built loyalty and awareness of the brand across Baltics. It has always been a good match for us and hopefully for Fortinet as well," states Alex Libenson, Sales and Business Development Director at DAN Communications.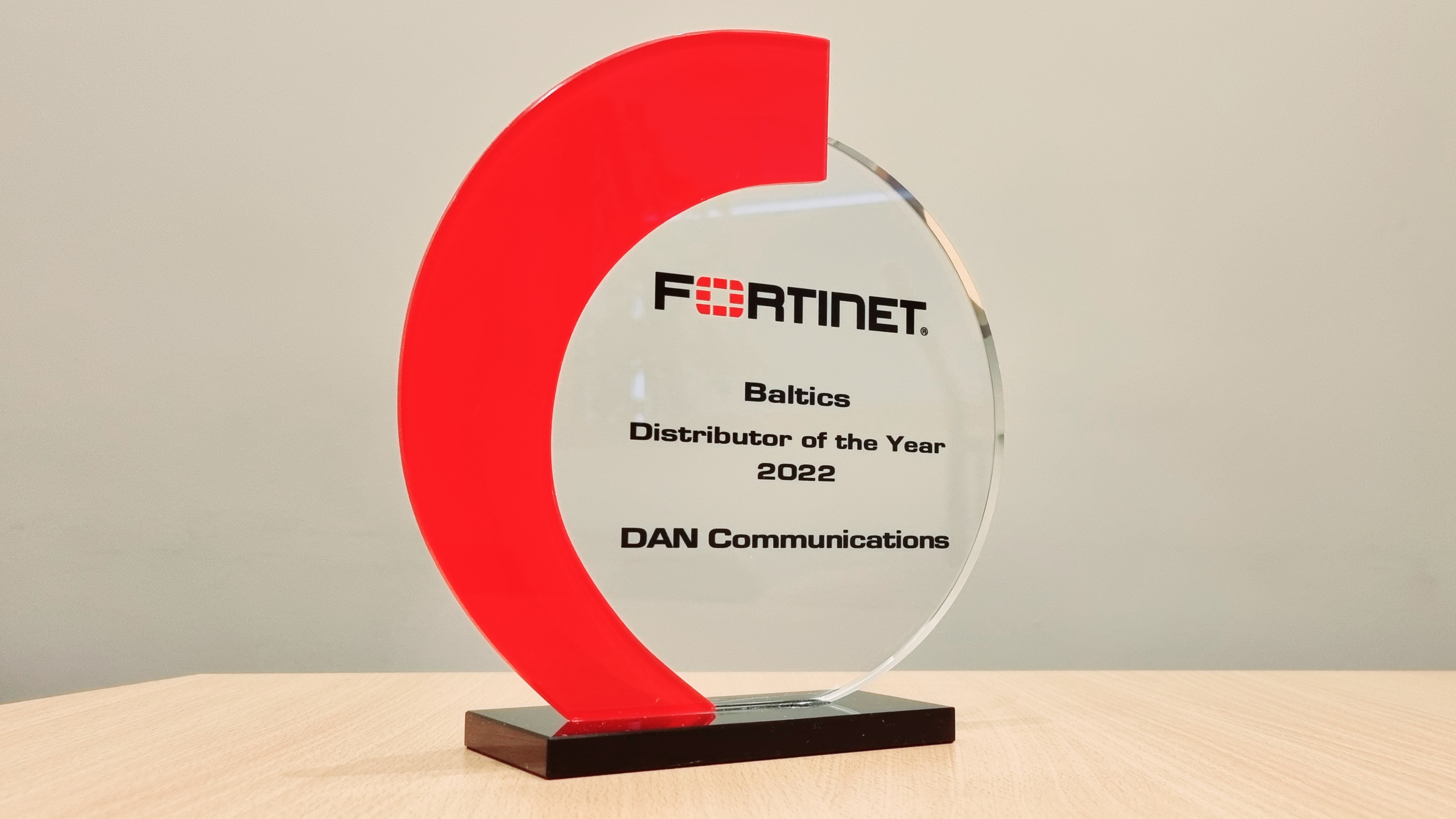 About Fortinet: Fortinet is a cybersecurity company with headquarters in California, USA. The company develops security solutions like firewalls, antivirus programs or intrusion detection systems, that can be integrated into a unified ecosystem called Fortinet Security Fabric.
Gartner has named its cybersecurity mesh architecture (CSMA) one of the top strategic technology trends for 2022. It says organizations adopting cybersecurity mesh as part of their collaborative ecosystems will reduce financial losses from cybersecurity attacks by 90%.
About DAN Communications: One of leading IT&T technology companies in the Baltics with long-standing competence in Radio Communications, Mission Critical Networks and Cyber security fields. The company was founded in 1996 in Riga, which is still its headquarters, while expanding over the years and opening company offices in Vilnius (Lithuania) and Tallinn (Estonia).