Meie tooted
Sirvige meie toodete kataloogi
MTP830S / MTP850S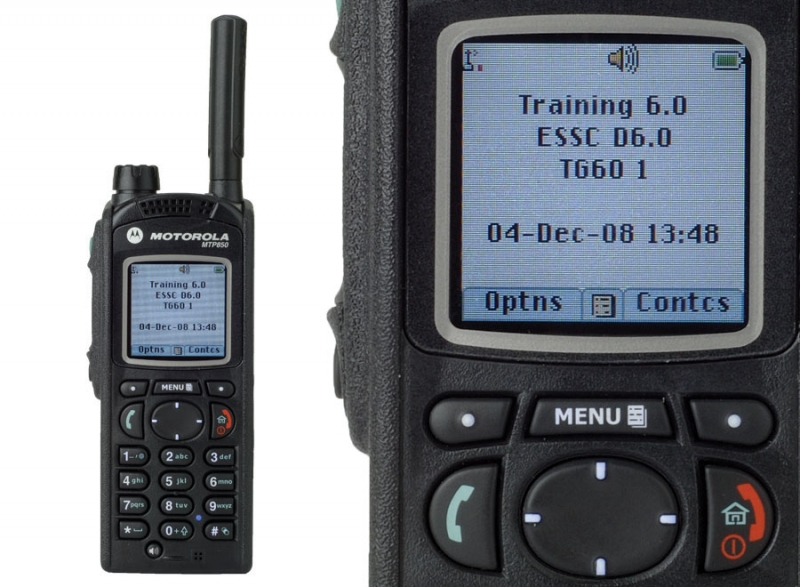 TETRA Portable Radio for Mission-Critical Radio Communications
---
Features:
Class 3l Transmit Power And Increased Receiver Sensitivity 
The MTP850 S has been upgraded with a more powerful transmit power option and the receiver sensitivity is increased. This will benefit the user with greater DMO and TMO range. 

Designed To Deliver - Designed For The Future 
The MTP850 S comes with processing power to ensure users can take advantage of applications such as WAP and Multi Slot Packet Data. 

Personal Safety 
Protecting your staff is vital. The MTP850s incorporates the Man- Down feature to send alerts if the user may be at risk. Emergency calls are sent with automatic location updates. 

True Colour - Truly Original 
The MTP850 S has a 130x130 pixel display capable of displaying over 65,000 colours - ideal for viewing high resolution images via your WAP browser. 

Secure Communications 
Maintaining private and secure communications is increasingly important, with potentially sensitive information flowing through voice or data. The MTP850 S provides security, from inherent protection of a digital system to the highest levels of security using Air Interface Encryption or an integrated End-to-End encryption module. 

Robust Side Connector 
 
The Rugged Side connector ensures that the accessory will remain connected at all times even during a violent situation.
---
Muud tooted