Meie tooted
Sirvige meie toodete kataloogi
MTP850Ex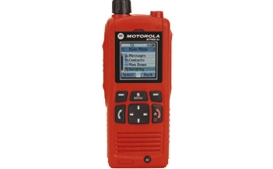 High performing communication and user safety
---
Key Features
High Performing Communication
Strong rugged design for optimum reliability in harsh conditions
Powerful, high quality audio for the most demanding environments
Full range of supporting ATEX certified accessories for a customized solution
Comprehensive User Safety
ATEX & IEC-Ex gas and dust approvals
Integrated GPS for user location
Internal "Man Down" alarm
Simple but Powerful User Interface
The simplified keypad with large button surface makes the MTP850Ex easy to use with gloves. Combined with the large scalable display fonts and icons, the MTP850Ex facilitates operation in difficult environments with limited visibility.
Data Applications Capability
The integrated WAP browser and Multi-Slot packet data enables rapid access to critical information in the field. Applications are further enhanced with the ability to have simultaneous Short Data Service (SDS) and MultiSlot packet data services via the TNP1 protocol.
Technical Data:
ATEX Specifications
Gas: II 2G Ex ib IIC T4
Dust: II 2D Ex ibD 21 IP6x T90°C
Triple Certification: ATEX, IEC Ex, FM

Specifications
Frequency Band (MHz): 380-430
Transmitter RF Power: 1W
Receiver Static Sensitivity (dBm): -112 minimum, -115 typical
Receiver Dynamic Sensitivity (dBm): -103 minimum, -107 typical
Audio Power: 1W
Licensable features: GPS, ManDown
Operating Temperature (°C): -20 to +50 (hazardous environments), -20 to +60 (non-hazardous environments)
Storage Temperature (°C): -40 to +85
Humidity: ETSI 300 019-1-7 Class 7.3E
Dust and Water: IP65 per IEC 60529
Shock, drop and vibration: ETSI 300 019-1-7 Class 5M3
Dimensions (mm): 135 x 55 x 38
Weight (g, typ): 400
Air Interface Encryption Algorithms: TEA1, TEA2, TEA3
Air Interface Encryption Security Classes: Class1 (clear), Class2 (SCK), Class3 (DCK, CCK, GCK)
End to End Encryption: SIM-based
---
Muud tooted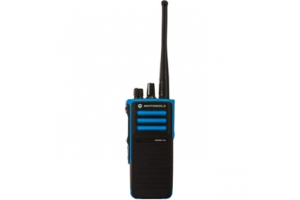 DP4401Ex
ATEX portable two-way radio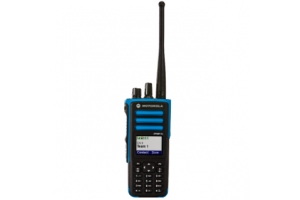 DP4801Ex / DP4401Ex
ATEX two-way radio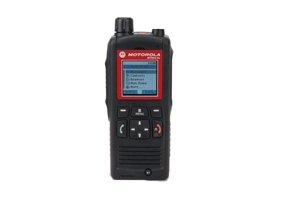 MTP810 Ex
ATEX portable two-way radio